Listen & Share
Read Emrys's Bio
The Early Years
Los Angeles based singer/songwriter, Emrys Hanley, was born to play music. As a baby, his mother sang him to sleep playing her acoustic guitar. As a toddler, he walked around with headphones on his ears all day telling people, "This is my favorite part." At age 10, his aunt took him to a Donovan concert. She dressed him up in a red velvet cape and love beads and fluffed up his curly hair into an afro. After the show, Emrys got to hang out with Donovan. The experience inspired Emrys so much that he began teaching himself how to play guitar.


Genre
The album--titled Emrys--incorporates elements of folk, classic rock, reggae, gospel, soul, and country.


What People are Saying
"...I listened to the first song, and I loved it so much that all I could do was sit there and listen to the whole album. His music is uplifting, inspiring, smart and sexy."
~Lillian Muller, Playboy's #1 Playmate of the Year Cover Girl (9 covers) Click to read more
Free Song Download
Emrys's song "All I Wanted To Be Is Love" is getting international airplay. Download it free.
Booking & Licensing
Phone: 415-609-8414
Email:
Look at Photos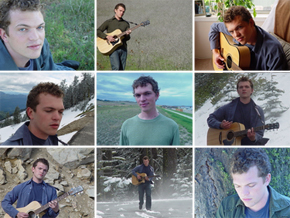 Emrys Recommends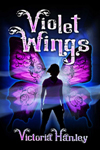 Violet Wings
Award-winning fiction by Emrys's mother, Victoria Hanley.
"Zaria is the epitome of fairy girl power"
~ Eoin Colfer
Read the Prologue

Sophia Heronema
Jazzy originals about the courage to love, be yourself, and pursue your dreams.
Visit her website
Click for more Emrys Recommendations
© 2022 Emrys Hanley. All rights reserved.